Current Mood:

amused
Another quick review of a Cohen concert, so I will not forget the differing details ;)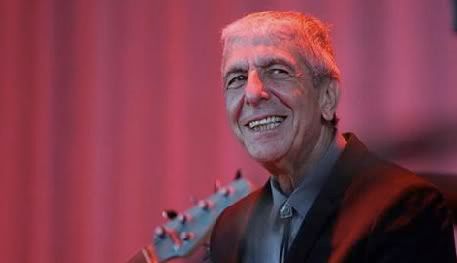 Again it must be said: The concert at Colmar, France, was a great experience and another wonderful and inspired performance by Mr. Cohen. Yet, the fact that the night before he had given a concert in Spain, seemed to have taken its toll. At times Leonard looked rather tired, although he still amused himself greatly, dancing, kneeling, skipping and laughing as usual. But he did not really address the audience with his well-known speeches at all. No introduction to any of the songs, not even his joking about the synthesizer before Tower of Song (only his muttered "you are very kind"), not even his blessings in the end. Instead, we got a "thank you friends" a few times, a compliment on our singing Hallelujah ("you sing so sweet") and instead of the blessings during "Whither Thou Goest" he thanked us for a great evening and declared his love to us in French. It seemed he did not want to prolong the concert with his speeches any more than necessary (due to a lack of sleep?).
Still, it was a great evening indeed. The soundcheck was quite late – at around six p.m., so we could hear it from outside the venue while queuing, which was somewhat surreal. Someone from the local press interviewed us and took photos. Probably we are now to be seen in a tiny little newspaper which we cannot read because of our rudimentary French. ;)
(UPDATE: I posted the article in a private entry.)
My friend and I (after galloping past many others) managed to get a standing place first row centre – right in front of Leonard's microphone, so that we could follow every expression. And, oh, Leonard sang so sweet too ;)
Obviously he had underestimated the heat of the venue, as he sang the first set in his suit. Young people had collapsed outside in the queue – that is how hot it was, more than 30 degrees Celsius. I have never seen Leonard sweat like that before (*cough*), but fortunately he changed into his waistcoat for the second part of the concert.
It was a great audience there by the way. Lots of clapping and singing in the appropriate places.
Much fun was caused by some presents catapulted onto the stage: My friend was planning to throw a toy stethoscope during "I'm Your Man" but funnily somebody else had had a similar idea. So, what happened was that, as Leonard was singing "if you want a boxer," somebody threw boxing gloves, which Leonard picked up from the stage amused. He hung them over his shoulder and posed with them quite proudly. Then, only two lines later "and if you want a doctor" my friend threw her stethoscope and more laughter from the audience was heard when they saw what that was. It had brushed against Leonard's leg and he picked it up, the boxing gloves still over his shoulder, and put it towards his ears, playing around with it, smiling. Then someone used the hilarity of the situation to throw a toy monkey, which Leonard caught without effort, though he was already hung with the gloves and stethoscope like a Christmas tree. Of course, he put everything down a little later but he was still laughing. I guess that was something out of the norm for him too. I hope there will be a video or some photos of it. I would of course like to post something like that later.
So, you see, a great concert in spite of Leonard's not being in a chatty mood but rather communicating with gestures and looks. I am grateful for this third concert I was able to watch and of course, I am aware that this was the last for me during this World Tour. And of course I do consider myself blessed without an official blessing speech ;)
Looking forward to your album, Leonard. Thank you for travelling to all of us, going through those "geographical inconveniences" too, without complaint and even enjoying it. May you receive more love and happiness during this "never ending" tour and beyond and may the Lord protect you on your path. Always. :)
P.S.: More about the concert can be found at 1heckofaguy.com as usual :)

P.P.S.: Leonard sang "Lover, Lover, Lover" and it was awesome!
Current Mood:

grateful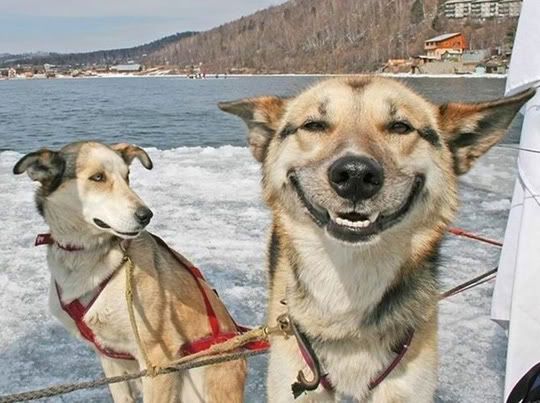 Current Mood:

yay!
May you all enjoy the celebrations of new life and liberation!
Speaking of enjoyment: don't miss the yet unreleased Cohen song on youtube "Lullaby," which was recorded in great quality at the concert in Texas :) Thank you musicloveraustria2!
Current Mood:

calm


And besides, some great excerpts from the lost Bird on a Wire documentary have been uploaded at youtube by messalina79. Leonard at his best (or worst if you will). Some moving insights, anyway.
Current Mood:

high
You Are An INFJ
The Protector

You live your life with integrity, originality, vision, and creativity.
Independent and stubborn, you rarely stray from your vision - no matter what it is.
You are an excellent listener with almost infinite patience.
You have complex feelings, and you take great care to express them.

In love, you see relationships as an opportunity to connect and grow.
You enjoy relationships when they are improving and changing. You can't stand stagnation.

At work, you stay motivated and happy... as long as you are working toward a dream you support.
You would make a great photographer, alternative medicine guru, or teacher.

How you see yourself: Hardworking, ethical, and helpful

When other people don't get you, they see you as: Manipulative, weak, and unstable
me_pirateship
's result, mine seems to have got me - although I wouldn't see myself as too hardworking ;) Sorry guys that I can be so manipulative and unpredictable at times. I'm working on it.
Current Mood:

calm
Stolen from
catsplay ...

So you finally know who hides behind the pseudonym of Puddingdale:


Current Mood:

heroic
Current Mood:

calm
... for those hungry for the unusual but not yet lucky enough in finding it.
Most of you will know the humourous and informative site
1heckofaguy.com
. (Thanks, thanks!!!) Here interesting tidbits are posted frequently. Quite enlightening.
This site again leads you to
leonardcohensearch.com/
, an engine that seems to be able to find anything you desire *lol* At least I found an excellent link there
www.twoshakesofalambstail.com/storeroom/index.html
That may not look very appealing but look twice: you can quickly download
Leonard Cohen songs that are not available anywhere else
, that are extremely rare and hard to come by because most of them were only performed at live concerts and thus
are practically non-existent
.
Of course, most are low quality but still worth the fuss: You get very funny/confusing interaction with the audience, Cohen singing not only English but German and Yiddish too and also improvising silly lyrics at random and obviously having a blast. Continous incoherent giggling by the audience and the background singers (!) included. Go ahead and join in the fun!
It sure helped me get over the fact that
me_pirateship
</lj> had returned home and left me and the cat of cats behind in our secret life ;) Thanks again for a fun visit, friend :x
And thank you to all the Cohen fans out there who are ready to share their treasures so generously.
Current Mood:

grateful